Technology Entrepreneurship (TE)
TE introduces the fundamentals of technology entrepreneurship pioneered in Silicon Valley and now spreading globally.
This is an online course where participants are learning in teams and practicing entrepreneurship through concrete projects covering each aspects of startup creation.
With more than 220 000 students throughout 12 sessions, TE has grown into a worldwide community of entrepreneurs learning the best entrepreneurship methodologies and developing their ideas. Many of the alumni are continuing to build their startups beyond the class and mentoring teams in new cohorts.
We now offer 4 regular runs of the class, one each quarter, split in two sessions, TE1, focused on early idea validation, and TE2, oriented toward product market fit.
Technology Entrepreneurship Part 2
This is the second part of TE with a focus on moving forward a tested idea and starting to test marketing channels and doing your first few sales. By the end of this class you will have a refined business model with an understanding of the necessary partnerships, how to reach your customers and what price and sales model to use. You will also begin exploring funding options and build a list of potential investors.
Instructors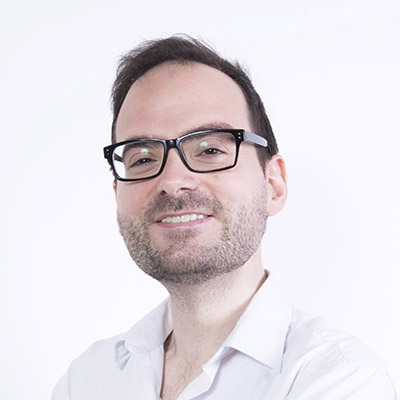 Chuck Eesley
Assistant Professor, Management Science & Engineering, Stanford University
Yoni Dayan
Entrepreneur, specialized in edtech and immersive technologies (VR/AR).
Is it for me?
Whether you have a product/service already, just an idea, or are starting from zero, Technology Entrepreneurship is designed to offer valuable insights on entrepreneurship, help you take the next step, and connect with talented people across the globe with whom you will form a team potentially leading to a real startup.
At its core, TE is a group and project driven course so we are asking participants to be clear on their availability and goals. You will select your level of participation when completing your profile (you can change category throughout the course) and be able to choose one of the following:
Observer, I'm just here to check what it is about. Less than a hour per week
Learner, I'm here to complete the course with a limited amount of available time. 2hrs to 5hrs per week
Entrepreneur, I'm really serious about this and will dedicate a good part of my time to this. > 5hrs
Requirements
Part 2 is focused on bringing forward a startup idea, so you should have at the very least a concept of product or service, or be willing to join people with an already existing idea.
Program content
These are the area that will be covered in TE 2:
basics of marketing, how to craft your message and communicate your value proposition
basics of sales, understanding pricing and the other elements of selling your product (which will be also used to further validate (or not?/pivot) your idea)
partnership and distribution, how to get help building and delivering your product
financing, a look at venture capital, seeking investors and building a pitch deck
What i will get out of it?
Beside knowledge through lectures and assignments:

Compete with other teams for a chance to pitch in front of the staff and an investor and win a prize!
Enrich your entrepreneurship portfolio through concrete projects like building a prototype, that you can use afterward in your startup journey.
Grow your network by exchanging with your fellow learners and potentially meet your co-founders.
Get advice from seasoned mentors.
Participate in activities like Twitter Chat with entrepreneurs, venture capitalists and more.
Join the "Technology Entrepreneurship Nation", incredibly supportive and rich of hundreds of active participants in our social media spaces and our chat.
Mentors
You want to share your entrepreneurship and industry expertise with thousands of learners, get involved in our community, have opportunities, learn in the process, and have fun? Enroll as a learner, and you will be able to apply as a mentor within the course.